Moving can feel overwhelming, especially when you're moving to a new city or state. There's a lot to do, and if you don't know how to navigate the process, you might make a few mistakes that can make the process more stressful and expensive than necessary.
So what, exactly, are some mistakes homeowners make when moving to a new city or state and, more importantly, how can you avoid those mistakes?
A recent article from realtor.com outlined some of the most common mistakes homeowners make when moving, including:
Not locking in a mortgage when relocating for a job. If you're relocating for a new job, and are looking to buy a home before you relocate, there are certain lending requirements you'll have to meet. But many homeowners accept a position without looking into those requirements, and end up having trouble securing a mortgage as a result. Before you accept a new job, talk to a lender and ask what their requirements are and then make sure you meet those requirements and lock in the mortgage before you officially accept the new role. For example, the lender may require both an offer of employment and confirmation that all offer contingencies have been met.
Expecting your things to arrive immediately. Many homeowners ship their belongings with the expectation that they'll arrive at their new home when they do. But the truth is, it can take a few days, or even a few weeks for your belongings to reach their final destination. To avoid any issues, make sure you box up the things you'll need for your first few weeks — like clothes, medications, and toiletries — and bring that box with you to your new home.
Ignoring your new home's layout. Many homeowners want to replicate their old home in their new home. But if your new home has a different layout, your old setup may not translate. Instead, get creative with where you put your furniture and decor; a new home is a fresh start, so decorate the space in a way that suits the new layout, not in a way that replicates your old place.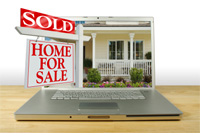 Find out how much your home or real estate property is worth. Get Your FREE Home Market Analysis Report Right Now!
Real Estate Agent Hudson WI | Real Estate Agent North Hudson WI | Real Estate Agent St Croix County WI | Real Estate Agent Pierce County WI | Real Estate Agent Prescott WI | Real Estate Agent New Richmond WI | Real Estate Agent Ellsworth WI | Real Estate Agent Baldwin WI | Real Estate Agent Somerset WI | Real Estate Agent Century 21 Hudson | Real Estate Agent Hammond WI | Real Estate Agent River Falls | Real Estate Agent Houlton WI