When you sell your home, many buyers will try to negotiate based on the property's condition; for example, if they find out that the roof needs to be replaced during the home inspection, they could ask you to get the roof repaired before they move in, or knock the cost off of the home price.
But just because your home needs work doesn't mean you have to negotiate with buyers on price or repairs; instead, you can sell your home in its current condition, no negotiations — also known as selling "as is."
If you're going to sell your home "as is" there are certain things you'll want to consider. A recent article from realtor.com outlined tips for selling a home "as is," including:
Make it clear in the description. Not all buyers are going to be interested in an "as is" property. So, if you want to avoid wasting both your time and theirs, make sure to clearly highlight the "as is" condition in your description. That way, you'll attract the right kind of buyers (for example, bargain hunters), while also deterring buyers that aren't going to be a fit if they're looking for a move-in ready property.
Disclose known defects. Even though you're listing your home "as is," as a seller, you're still legally required to disclose any known defects to potential buyers. So make sure to be honest and upfront about any serious issues, like flood damage or lead paint.
Be prepared for inspections. Many buyers will still want to know exactly what they're getting themselves into when they buy a property "as is." So, as a seller, don't be surprised if a buyer requests a home inspection anyway.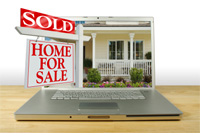 Find out how much your home or real estate property is worth. Get Your FREE Home Market Analysis Report Right Now!
Realtor Hudson WI | Realtor North Hudson WI | Realtor St Croix County WI | Realtor Pierce County WI | Realtor Prescott WI | Realtor New Richmond WI | Realtor Ellsworth WI | Realtor Baldwin WI | Realtor Somerset WI | Realtor Century 21 Hudson | Realtor Hammond WI | Realtor River Falls | Realtor Houlton WI