The market is changing. While bidding wars, sky-high prices, and homes flying off the market were a reality just a few months ago, rising mortgage rates, changing economic conditions, and increasing inventory have caused a serious shift in some areas.
And if you're selling your home, it's important to operate under the conditions of the market the way it is now, not the way it was last year or a few months ago.
So what, exactly, does that look like?
A recent article from realtor.com outlined some of the widely believed rules about selling a home in today's market that are no longer true (and that you'll definitely want to consider breaking!), including:
Pricing your home as high as you'd like. There was a time when sellers could virtually put any price tag on their home and it would sell, often for even higher than their asking price. But those days are over, and if you want to successfully sell your home in today's market, you need to price your home conservatively and in line with its current market value.
Don't worry about offering concessions. At the height of the buying frenzy, buyers were bending over backwards for sellers, and that meant sellers could forgo any concessions. But now that the market has cooled, if you want to sell your home—and sell it quickly—offering concessions to buyers (like helping them "buy down" their mortgage rate or cover closing costs) isn't out of the question.
Home staging isn't necessary. There was a time when just about any home would sell, regardless of how it looked. But now that buyers are more selective, you'll want to do everything you can to make your home marketable and appealing—and that includes investing in professional staging.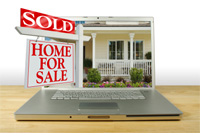 Find out how much your home or real estate property is worth. Get Your FREE Home Market Analysis Report Right Now!
View properties available in the area today. Start your search for your dream home or real estate property now. Or, contact me to conduct a personalized search for you.