If you're planning on selling your home, keeping things organized is a must. And if your home is currently full of clutter, we have good news for you; you can get organized—all you need are the right tools to help you get there.
So what, exactly, are those tools?
A recent article from realtor.com outlined the organization products all homeowners need to keep their homes organized and tidy (all under $50!), including:
A kitchen countertop turntable. If your kitchen counters are constantly cluttered with utensils, spices, and other kitchen items, a countertop turntable can be a great way to declutter your counter space while still keeping the items you need easily accessible.
A letter box. If you have mail spilling out of every drawer and cabinet, a letter box is a must have. Letter boxes keep mail and other paper items out of sight—and also help to keep things organized so you can easily find the mail you need (like bills) when you need it.
Under sink organizer. Between cleaning products, personal care products, and styling tools (like hair dryers and curling irons), it's easy for the area underneath the bathroom sink to get cluttered and disorganized. An under sink organizer is key to keeping the area tidy. (Just make sure to find an organizer that will fit comfortably next to your plumbing.)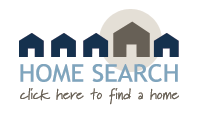 View properties available in the area today. Start your search for your dream home or real estate property now. Or, contact me to conduct a personalized search for you.
Find out how much your home or real estate property is worth. Get Your FREE Home Market Analysis Report Right Now!