A recent article from realtor.com outlined some of the rules and restrictions surrounding FHA loans that potential homeowners should know about before making a decision on whether an FHA loan is right for them including:
You'll pay mortgage insurance for the life of the loan. FHA loans are attractive because they allow buyers to purchase a home with a low down payment. But if you don't put down at least 10 percent on your FHA loan purchase, you'll be responsible for paying a mortgage insurance premium, or MIP (which is similar to private mortgage insurance, or PMI, for traditional loans) for the length of your loan, which will add an extra monthly cost.
Your home will have to pass an additional inspection. When compared to traditional loans, there are a few extra requirements you'll need to meet before you can purchase a home—including an inspection from the US Department of Housing and Urban Development. During this inspection (which is in addition to a regular inspection, not in place of), the inspector will determine the market value of the home as well as do a health and safety check—and if anything isn't up to their standards (for example, the roof, AC, or plumbing), it will need to be repaired before the sale can go through. In a seller's market, this might put you in a position where you need to pay the costs out of pocket or walk away from the deal (if the sellers won't cover the cost).
You need decent credit. In order to qualify for an FHA loan, you'll need a decent credit score. All buyers need a score of at least 580 to qualify for a 3.5 percent down payment—but individual lenders may have higher credit requirements (often above 600).
FHA loans can be a great option for buyers that want to buy a home, but don't have a substantial down payment—but it's important to understand the rules and restrictions associated with this type of loan before you move forward.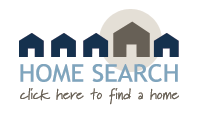 View properties available in the area today. Start your search for your dream home or real estate property now. Or, contact me to conduct a personalized search for you.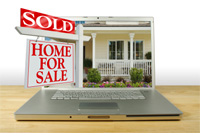 Find out how much your home or real estate property is worth. Get Your FREE Home Market Analysis Report Right Now!